Skid Steer Attachments for Sale in Pennsylvania
Skid Steer Attachments for Sale in Pennsylvania
Appalachian stocks a complete line of Skid Steer Attachments for sale in Pennsylvania. We feature sample videos and product pictures below of some of the available attachments. American Attachments are manufactured in the US by American craftsmen using top quality steel and materials. A full line of products are available. Root Grapples, Snow Plows and Pushers, Brush Cutters, and Pallet Forks are just a few of the popular selling items. Traditional Skid Steer Buckets are also available as well as high-capacity buckets for snow and litter removal. Our Stump Buckets have aggressive side teeth that will help you pry the most stubborn stump out the ground. We also demonstrate tree removal with the featured Tree and Post Puller video. All of our attachments are high quality and are manufactured by American Attachments company.
Skid Steer Attachments for sale in Pennsylvania are in stock and ready for immediate pick up at our Manheim location. We are an easy drive from Harrisburg, Philadelphia, Lancaster, Mechanicsburg,  Chambersburg, and all south central Pennsylvania locations.
Call 1-330-277-4141 to speak to one of our sales representatives. You can see the full American Attachments product line by clicking below on their website link.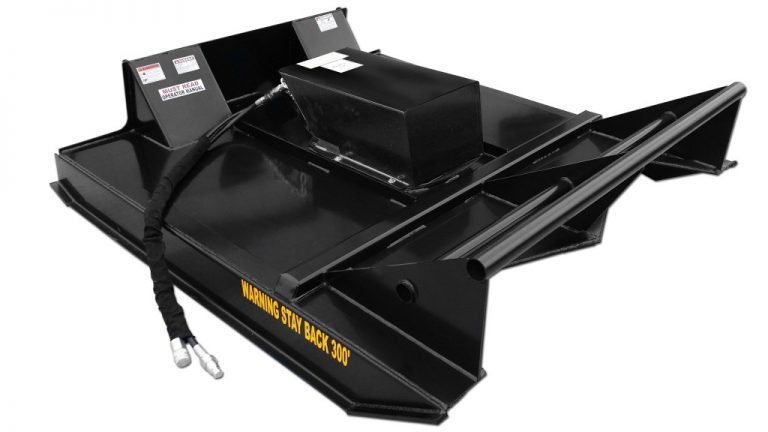 Handle mowing and land clearing jobs with American Attachments tough and rugged Brush Cutters. We offer these skid steer attachments for sale in Pennsylvania in three different series – Super Duty, Heavy Duty and Standard Duty. The Super Duty model has a 6" cutting capacity with a standard flow of 16-26 Gallons per Minute. The Heavy Duty model has a 4" cutting capacity with a standard flow of 14-20 Gallons per Minute. The Standard Duty model has a 3" cutting capacity with a standard flow of 14-20 Gallons per Minute. They are available in 60" or 72" width.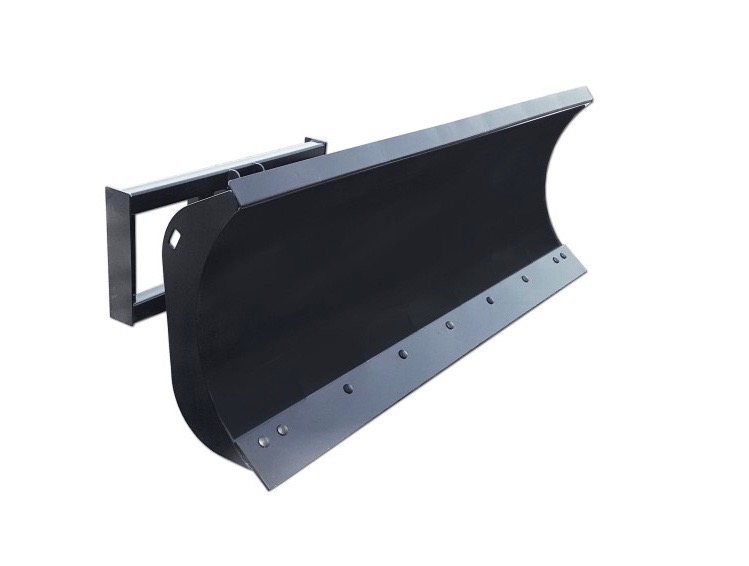 American Attachments hydraulic snow plows are offered in five sizes, 72", 84", 96" 108" and 120". They can be angled 30 degrees to handle the toughest snow.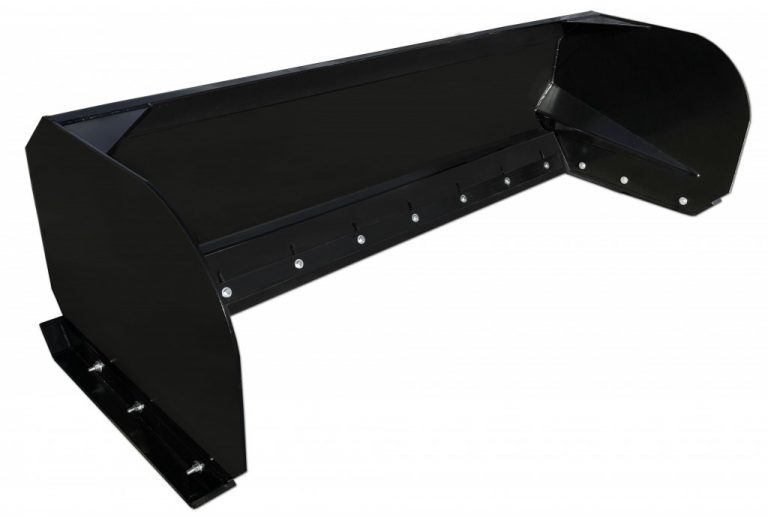 Our Snow Pusher is offered in four sizes, 84", 96", 108" and 120". It is designed to move a high volume of snow and makes snow removal easier and quicker.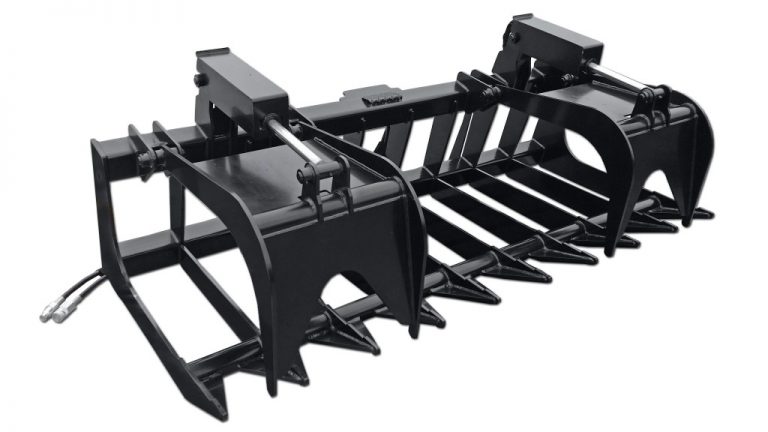 American Attachments Root Grapples are great for moving piles of debris or storm clean up. For the occasional user, we offer an economy line of Root Grapples. The Heavy Duty line is for everyday commercial use. The Economy series is offered in 60", 66" and 72" sizes and the Heavy Duty line is available in 66", 72", 78" and 84" sizes.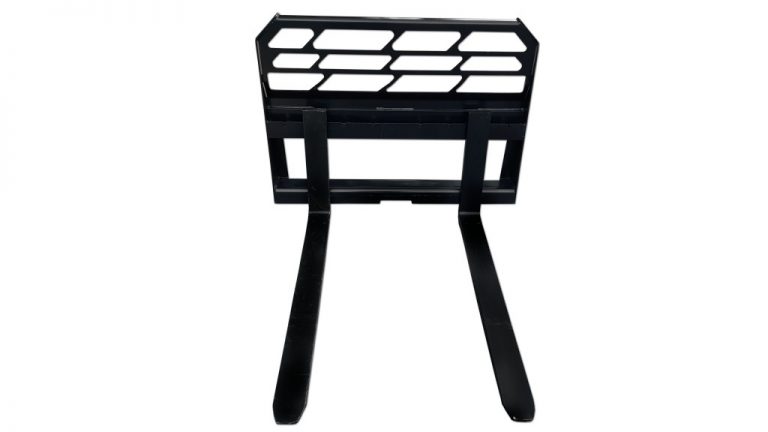 American Attachments Pallet Forks are a useful tool for any skid steer owner. We have a Standard Duty and a Heavy Duty option. The Standard Duty has a lifting capacity of 2,800 pounds with 42" tines and our Heavy Duty has a lifting capacity of 4,000 pounds with 48" tines.
Contact Us Today For Skid Steer Attachments in Pennsylvania
Our sales representatives can help you select the perfect trailer attachments for your hauling needs. Our trailers are manufactured at our Northeast Ohio plant and are available for pickup at our Ohio or Pennsylvania locations for the same price! Call 330-277-4141 today!